Forex
Most Fed officials backed slowing the pace of rate hikes soon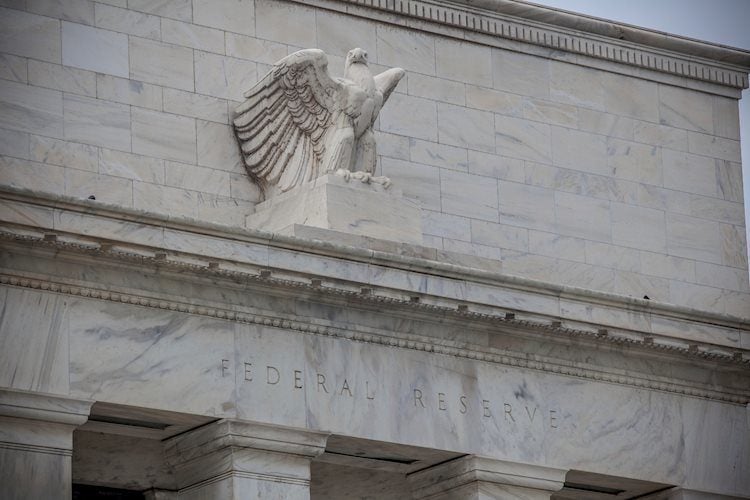 There is volatility in the markets following the Fed minutes that show a substantial majority of the board sees slowing hikes soon.
Key notes
Fed says rate peak to be higher than previously expected.
Uncertain lags, magnitudes reasons cited for Fed slowdown.
Few participants: slowing pace reduces financial risks.
Few officials: Advantageous to wait before slowing pace.
As a consequence of the dovishness, US stocks are higher, Gold is up and the US Dollar is bleeding out, supporting the commodity complex such as the Canadian dollar. 
Gold M5 chart
USD/CAD H1 chart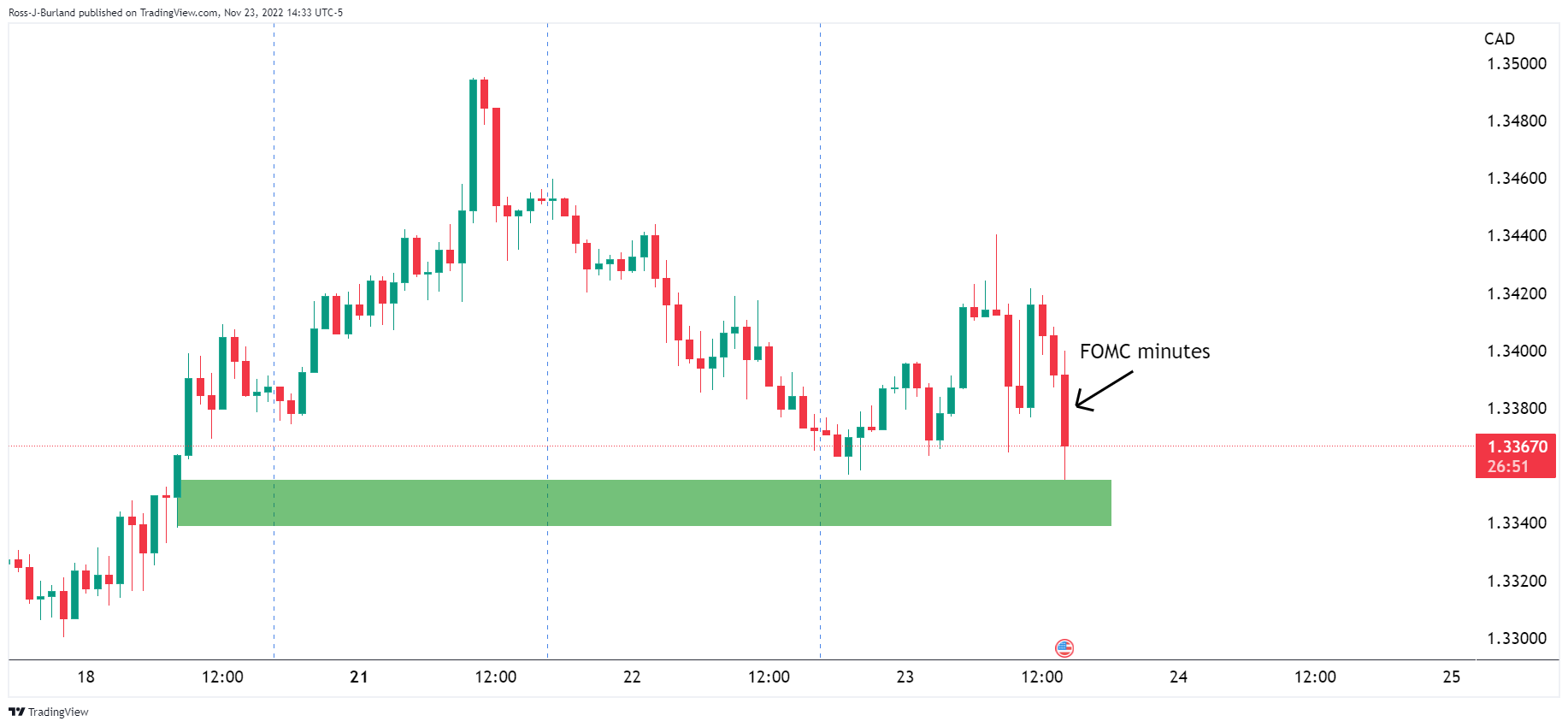 US Dollar H1 chart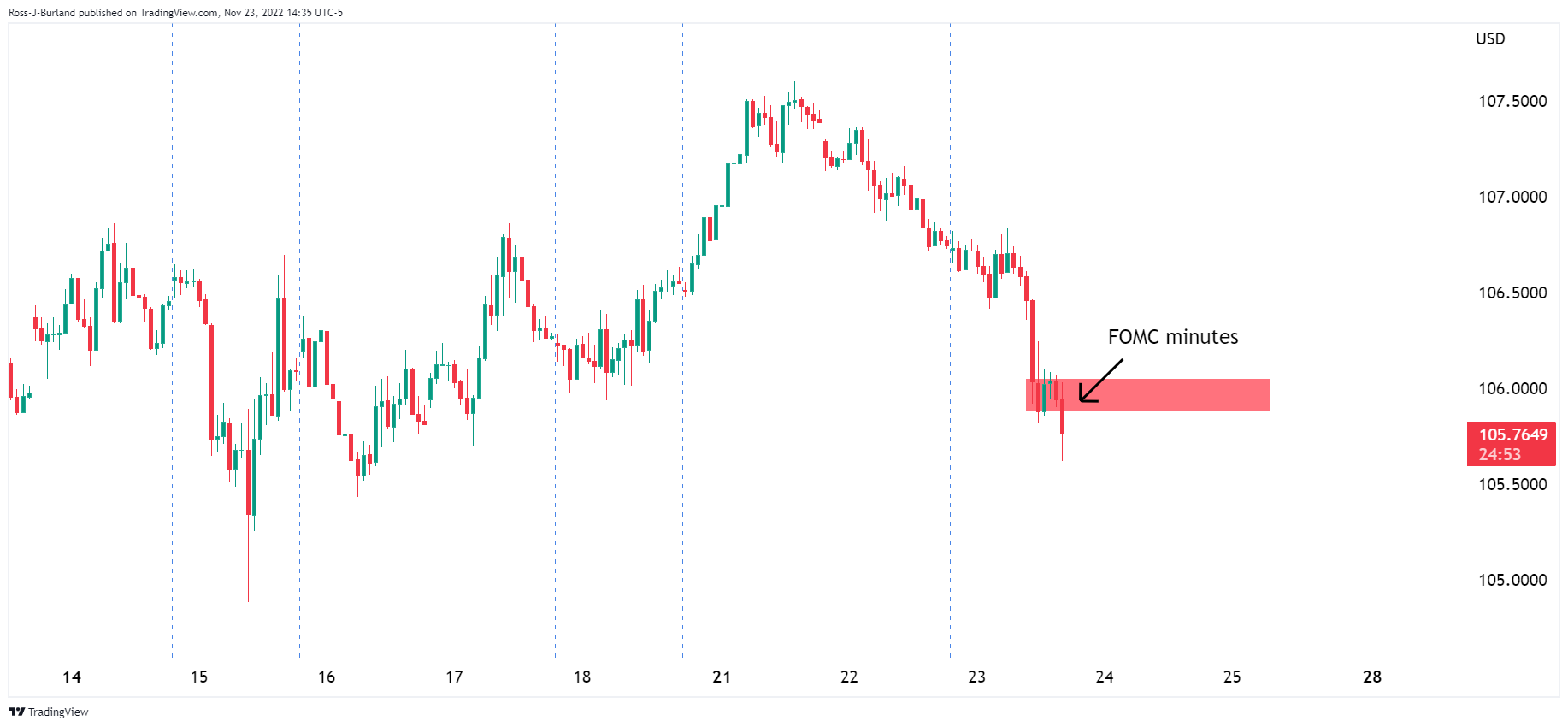 The US dollar has  broken a key 106.00 level.